&
3 Free Gifts For You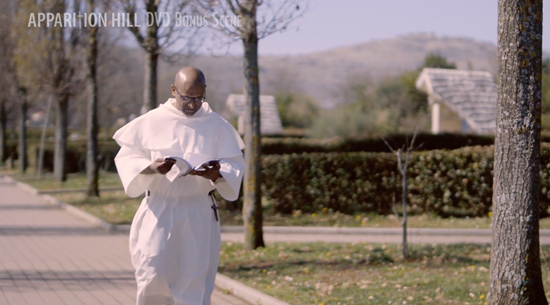 For those of us in the USA, it seems like every Black Friday is crazier than the last.
People camping out in front of shopping malls.
Trampling each other to save money on a new TV.
Forgetting why they're buying gifts in the first place.
In Medjugorje, however, Our Lady teaches us why. In fact, the meaning of Christmas is one of the lessons in her "School of Love," and the Queen of Peace continually draws us closer to Jesus through her messages.
She shows us another way…one very different from the way of the world.
Last Christmas, Our Lady said, "With great joy, today I am carrying my Son Jesus to you, for Him to give you His peace…I bless you with my Son Jesus and call you not to lose hope; and for your gaze and heart to always be directed towards Heaven and eternity."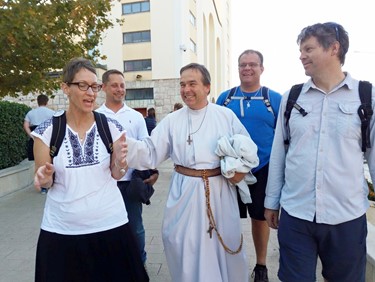 What a Christmas gift! The Blessed Mother came to give us the peace of her Son last year. In truth, however, she wants to give Him to us every day of the year.
It's up to us whether or not we accept.
After many visits to Medjugorje, my co-producers and I know firsthand that nothing can compare to the peace of which she speaks. And once you experience such a peace, all you want to do is share it with others.
We love producing films and publishing books aimed at bringing Medjugorje to the world. We're incredibly grateful for our mission, but on days like today, we face a dilemma given the sacredness of what's happening there.
Why?
Well, on one hand, we're reluctant to advertise our titles in fear of someone mistakenly thinking that we're trying to capitalize on such a holy place.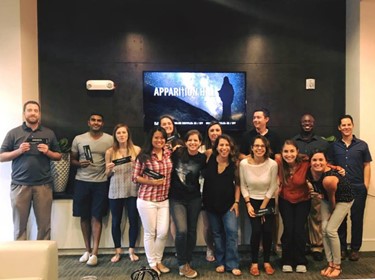 But, on the other hand, we know that we have to tell the world about our projects so that more people will watch the films, read the books, and visit Medjugorje.
After all, if we make a film with the power to change lives, but no one sees it, what's the point?
The core of our mission, we've realized, is to spread the message. And we also know that to give is to receive.
So, this year, we decided to focus more on giving and less on receiving by sending you 3 Ways of Visiting Medjugorje which also features 3 Free Gifts For You.
We hope you'll see the following offers as enriching "gifts for the soul" as we do.

So, if Medjugorje has touched you in some way, please consider giving the same gift to someone else this Christmas through one of our offers below.
Our next mailing will be Our Lady's November 25, 2017 message.
Wishing you a blessed Christmas,
Sean Bloomfield
Queen of Peace Productions
& Stella Mar Films

3 WAYS TO VISIT MEDJUGORJE

& 3 Free Gifts For You


#1 – SEE MEDJUGORJE!


"I saw Apparition Hill yesterday, the day after Thanksgiving. I was touched right down to my soul. I would recommend this film to everyone!" – Ankica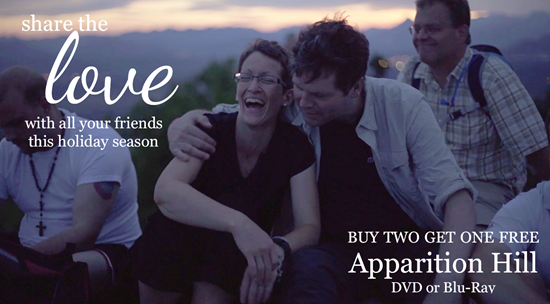 With all the audience testimonials we've received about Apparition Hill, we urge you to consider giving the newly released DVD to anyone in your life who is far from God
And, give it to those who are close to Him! People are being moved in many ways.

OFFER: Buy two DVDs, get one free, & free shipping!


"I've seen Apparition Hill three times now, and each time I gain a more profound insight. We need more films like this!" – Jodi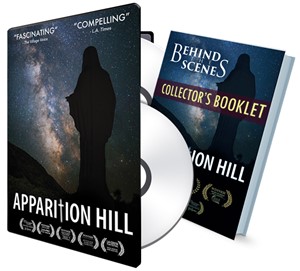 "After seeing this movie I feel as if I can understand why so many people are changed when they go there. GO SEE THIS MOVIE, it is a movie of hope." – Kathy

"It does not matter your religion or faith, it conquers the universal message of love. It is beautifully done. And it stays with you long after it's over, opening your heart and soul to a whole new grace in this life." – Rachel


#2 – GO THERE!


"You can see the Holy Spirit changing people's lives right before your very eyes."

– Fr. Donald Walsh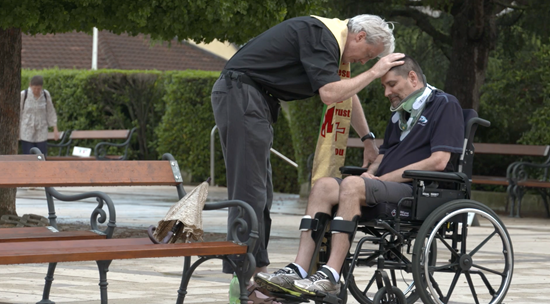 Nothing compares to visiting Medjugorje in person, and through Stella Mar Pilgrimages, you'll be fully immersed in the graces and mysteries.

LIMITED TIME OFFER:
$100 off any of our 2018 pilgrimage packages


Tour leaders: Sean Bloomfield and Cimela Kidonakis
Hosts: Mirjana Soldo and her family
Guide: Miki Musa
To claim your discount, visit the MedjugorjePilgrimage.com website and submit the contact form stating which trip interests you.

UPCOMING TRIPS


#3 – READ ABOUT IT!


"I received this book as a gift, and it ended up being a real gift for my soul. Mirjana's story is not only enlightening, it is also uplifting." – Pam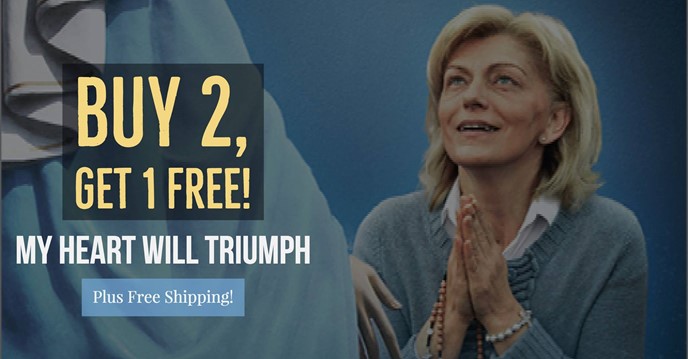 Mirjana Soldo's autobiography, My Heart Will Triumph, has now been translated in more than ten languages. Her powerful story continues to carry the message of Medjugorje to people all over the world.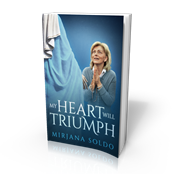 LIMITED TIME OFFER:
Buy 2 My Heart Will Triumph books, Get 1 Free


Consider buying copies of this life-changing book to give as Christmas gifts this year, and help Our Lady's heart triumph in the hearts of people around you.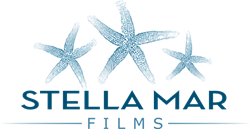 OUR 3 GIFTS TO YOU


To help you and others SEE Medjugorje, we're excited to give you three free gifts…
1. The first 10 minutes of Apparition Hill – FREE
2. Our entire 2-hour documentary The Triumph – FREE
3. Bonus scene: Fr. Leon from Apparition Hill – FREE

Enjoy…