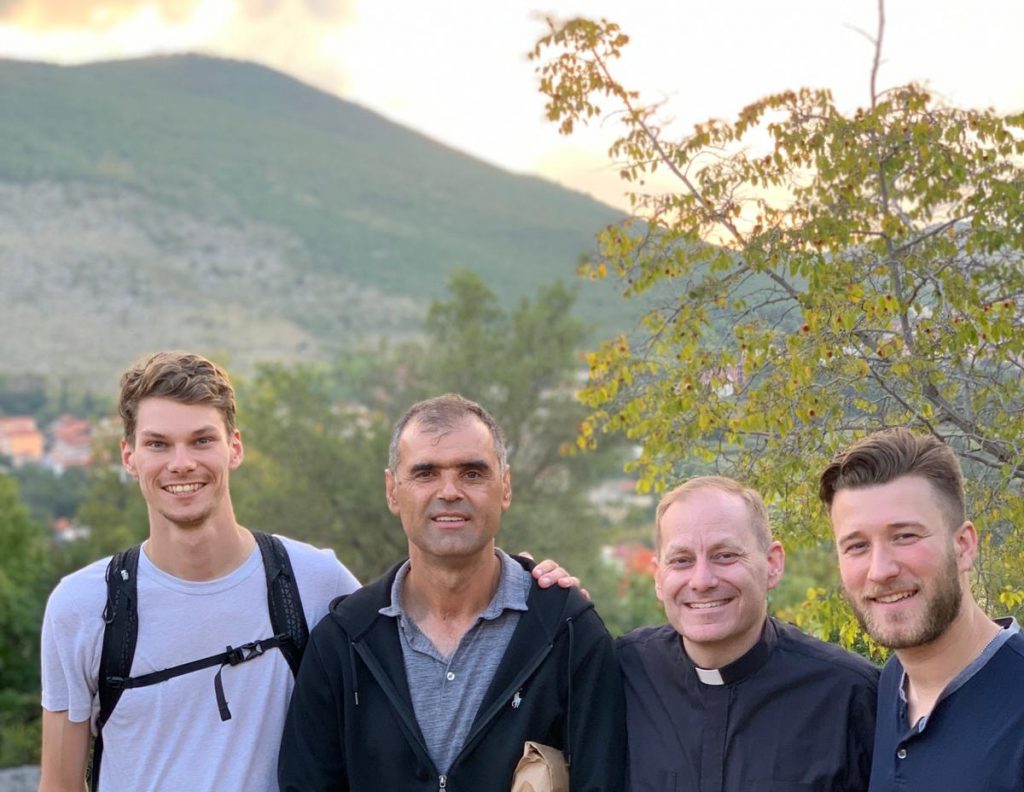 HAVE COLLAR, WILL TRAVEL
Stella Mar Pilgrimages sponsors at least one Catholic priest to accompany each of our trips to Medjugorje. Over the years, many wonderful priests have joined us.
A sponsored priest is given a free, all expenses paid pilgrimage package which includes airfare, private room, meals, transportation, guide, and everything part of a normal pilgrimage.
We ask our sponsored priests to serve as chaplains to the pilgrims who take part in the trip, and to essentially serve as the spiritual leader of the group. We try to arrange for our sponsored priests to be the main celebrant for at least one Mass in St. James Church, if the opportunity is available.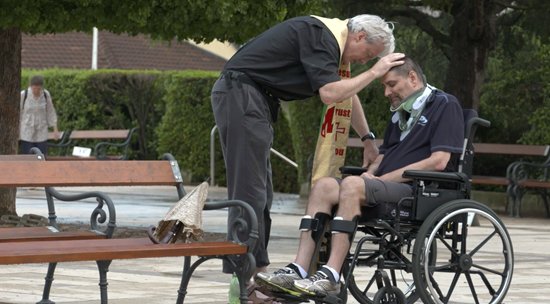 INQUIRE NOW
If you are a priest interested in traveling with us to Medjugorje, please contact us and provide your information, and the dates you might like to come. We will let you know if a sponsorship is available. See our upcoming pilgrimage dates.
Priests can also travel free by forming a custom pilgrimage and promoting the pilgrimage in their parishes. Learn more.